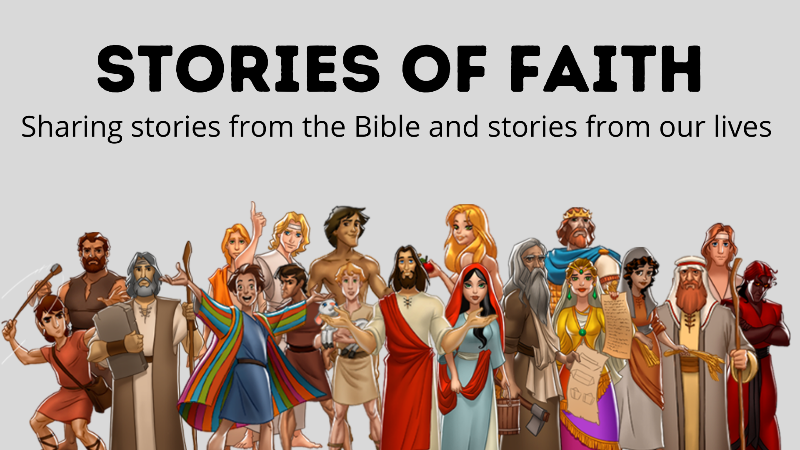 Moses
Elijah
Job
Rachael
Joseph
Ester
Paul
PeterWhat is the faith story of all of these people from the Bible?This is what I will be sharing throughout the summer.  Stories of Faith.  I will also invite you to share your story of faith!!  We will have a conversation via Zoom or from safe social distancing practices.

The purpose of this series is to see how the stories of the people in the Bible are very similar to our stories today!  It will also help us tell our story in a way we have never experienced before.
Here are the questions we will use for our conversation:
Tell me about your faith growing up
Who has been influential in your faith?
How does your faith influence your daily life?
What is something you believe that is really important to your life of faith?
When was a time in your life your faith truly got you through?
Tell about a time your faith made a difference in your life/ family/ Job?
What have you learned about yourself during the living of these pandemic days?
How has the coronavirus opened your eyes to things you never saw before?
What are you learning about God?
What is bringing you joy right now?