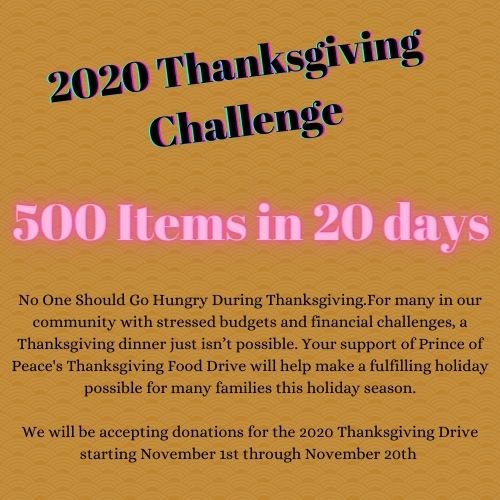 No One Should Go Hungry During Thanksgiving.
For many in our community with stressed budgets and financial challenges, a Thanksgiving dinner just isn't possible. Your support of Prince of Peace's Food Drive will help make a fulfilling holiday possible for many families this holiday season
We will be accepting donations for the 2020 Thanksgiving Drive at Prince of Peace Lutheran Church 1103 Chamberlain Highway Kensington, CT 06111. 
You can send us a monetary donation in the mail.
Bring Donations to the church on Sunday Morning
Click here to give to the drive online
Thank you for your support.